Reading Time:
3
minutes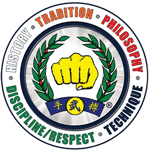 What characteristics exemplify a Moo Duk Kwan® "quality practitioner"?
Certainly, producing practitioners with technical excellence is a proud distinction of the Moo Duk Kwan® and some may think of "quality" only in terms of technical performance, but there are so many other dimensions to becoming and being a Soo Bahk Do® practitioner, that viewing quality through only the narrow lens of technique is like trying to see all of our art through the peephole of a door.
The Kwan Jang Nim refers to "quality of practitioners" in his Vision Objectives as being one of the two most important outcomes of the Federation's activity. He goes on the define a quality practitioner as one who embodies and exemplifies our Moo Do values in their daily lives outside the dojang.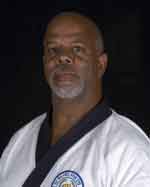 2009 Board Chairman, Charles Smith, Sa Bom Nim once requested a group of people to provide him with a one-word description of  how they perceived him.
His question prompted me to think about the NPVT work that supports and quantifies some attributes of Quality Practitioners as they correlate to the contextual meaning expressed in the President's Vision Objectives and the Five Moo Do Values.
What are characteristics (or qualities) that you associate with a quality student practitioner, instructor, leader and/or Federation official?
The following thoughts are what I have come up with so far. I invite you to contemplate how you would express what "makes" a Moo Duk Kwan® quality Soo Bahk Do® practitioner and distinguishes them from other practitioners.
Seven Characteristics of a Moo Duk Kwan® Quality Soo Bahk Do® Practitioner
Think about the characteristics you observe in others, that you admire, aspire to, are inspired by, that motivate, etc. and help the NPVT in their work by contributing your perspective to this list of Seven Characteristics of a Moo Duk Kwan® Quality Soo Bahk Do® Practitioner.
You can post a comment on the page by using the COMMENT button at the bottom of the page and you can also help a friend add their thoughts by emailing them a link to this page or sharing the page on Facebook, etc.